From the desk of Nicole Truszkowski, your Weekly Luxury Market Report for Carmel and Pebble Beach Real Estate for the week of May 20th, 2016.
Over the past two weeks the Luxury real estate activity has been heating up in the Pebble Beach, while Carmel continues to remain very active. Our busy tourist season is well under way, and summer is right around the corner. On another note, I just returned from the Sotheby's global networking event in Las Vegas, 2300 of the top real estate agents from around the world joined together to network and share best practices. At the conference I discovered that Australia is going crazy with numerous high-end sales along the ocean. An incredibly large amount of foreigners are coming into Australia to invest; it appears to be the global HOT spots to buy right now. Of course Carmel & Pebble Beach real estate always remains a desirable location to park your money, especially if you dislike the volatility of the stock markets. See below for details.
Pebble Beach Real Estate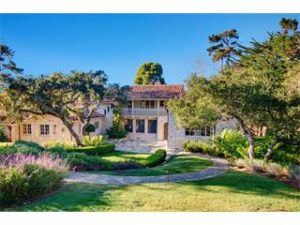 Pebble Beach showcased 9 new listings these past 2 weeks. A lovely traditional estate at 1456 Riata Road, popped on the market with a list price of 5.9 million. This renovated stone estate is located just a short stroll from the Pebble Beach Lodge, this property previously spent some time on the market in 2012 for 4.999 million. Recent BIG sales in Pebble Beach for mega estates have caused sellers to think there property is worth more, time will tell this go around if a million dollar price increase on Riata will be the magic number.
Six homes went pending, including the listing I featured in my last blog post; 3150 Midwood Ln went pending in 1 week, was listed for 2.999 million, and is scheduled to close the 1st of July. Another home I'd like to note that went into escrow this past week is a classic Pebble Beach estate located on Ronda Road. This elegant home spent 456 days on the market, was originally listed for 4.595 million, at time of ratification was listed for 4.095 million, and is scheduled to close end of October this year. Not sure what the reason might be for such a long escrow, but will be interesting to see what this property finally sells for. Lastly, 2 Pebble Beach homes closed escrow. A home in the country club west neighborhood was listed and sold in 3 days. This property features Ocean views and backs up to the 2nd fairway of the MPCC Shore Course, was listed for 1.439 million, and was sold for 1.55 million,
Click on the link to search the most up-to-date information on available Pebble Beach homes for sale.
Carmel Real Estate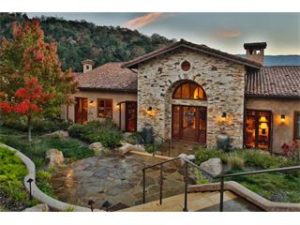 Carmel real estate showcased 9 new listings in the past 2 weeks. A private country estate on 52 acres in the coveted Preserve came onto the market at an 11.2 million price tag. This property features mountain views, a guesthouse and caretaker's cottage complete with an infinity pool; last on the market in 2012 at a list price of 12.5 million. Interesting that the price went down after 4 years instead of up, I believe the new list price is more realistic, however I think final sold price will be closer to 10 million. We will keep our eye on this estate and report back.
Thirteen homes went into escrow these past 2 weeks, with a couple of these properties priced in the 1.1 – 1.6 million dollar price range, spending 16 days or less on the market. This price range is the sweet spot for our Carmel real estate market. I'd also like to note a home located on Ridgewood in the Hatton Fields neighborhood, listed for 3.999 went pending after only 50 days on the market. Hatton Fields is a very desirable neighborhood within Carmel by the Sea, it is close to schools and the homes are usually situated on much larger lots, all a BIG draw for families. Lastly, 11 homes closed escrow, including my listing, a townhouse in Carmel Valley Ranch. This turnkey property featured top-of-the-line amenities and high-end finishes, overlooking the 16th golf hole; it spent 8 days on the market before selling for 1.485 million. We also saw an Al Saroyan custom Villa on Camino Real and 8th that was built from the ground up in 2012; this property was listed for 4.45 million and sold a month later for 4.25 million.
Click here to search the latest available Carmel homes for sale.
Quick Recap: We're still seeing shorter days on the market when the price is right. A quick tip! Your chances of being successful when purchasing or selling a Carmel or Pebble Beach property increases when you work with a local knowledgeable agent who understands the nuisance of our real estate market, and has their fingers on the pulse of activity. I am always here to help, think of me the next time you buy or sell, Nicole Truszkowski 831-238-7449. That's all for this week, until then here's what's happening around town this weekend.