From the desk of Nicole Truszkowski, your Weekly Luxury Market Report for Carmel and Pebble Beach Real Estate for the week of March 31st, 2016.
Luxury real estate activity slowed down a bit this past week; Pebble Beach Real Estate markets were the least active. Perhaps everyone is focusing on enjoying the Pebble Beach Food & Wine event rather than buying homes? Or maybe people are just busy and out of town enjoying spring break with family; either way, I do think we'll see a pick up in activity after this weekend. Many visitors this weekend enjoying the Pebble Beach Food and Wine event are strong potential buyers for our luxury home market. It is not just about delectable eats and sipping world-class wine, touring luxury properties is also a priority for the global visitors. Click on the link above if you'd still like to purchase tickets for the many events being held this weekend. For details, see below.
Pebble Beach Real Estate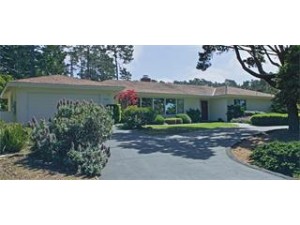 Pebble Beach posted only one new listing this past week; located on Sloat road in the Country Club east neighborhood, this abode has not been on the market since 1967 and hit the market at 1.25 million. Good location and bones, this home is priced right for a potential homeowner to swoop in and make it their dream family home, or enchanting Pebble Beach Getaway. Two homes located in the Upper Forest area went pending, BOTH going into escrow within 10 days of hitting the market. A beautifully redone home on El Bosque with a charming English inspired garden was listed for 1.395 million, spent 3 days on the market, and is scheduled to close this week. A quaint cottage on Chamisal Way listed for 1.025 million, spent 10 days on the market, and is scheduled to close end of May. Lastly one home closed escrow; an extensively remodeled estate on the old 17-mile drive. I spoke about this home a couple of weeks ago, this was the third time this home went into contract, and it looks like the third time IS the charm. Originally listed for 3.995 million it finally closed at 2.65 million, substantially below the list price. It was my understanding that seller motivation was a big factor in finally closing the transaction.
Click on the link to search the most up-to-date information on available Pebble Beach homes for sale.
Carmel Real Estate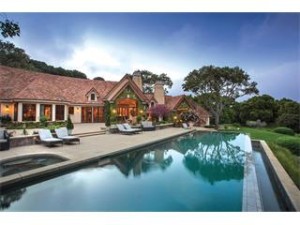 Carmel Real estate saw 7 new listings this past week. One of note; a French Estate located in the coveted Quail Meadows neighborhood. This John Mathams designed masterpiece comes with 10 equestrian zoned acres, an infinity pool and guesthouse. This home spent time on the market in 2013/2014 at a list price of 6.75 million, and has now resurfaced for 6.3 million. Perhaps the "price is right" and this beautiful property will find it's new owner. Seven homes went pending this past week, including another home in the Quail Meadows neighborhood, a contemporary residence that spent 55 days on the market, was listed for 4.7 million, and is scheduled to close May 10th. Finishing off the week, Carmel saw 3 homes close escrow, all around the 1 million dollar price point.
Click here to search the latest available Carmel homes for sale.
Quick Recap: While the numbers above may make it seem that activity has stalled a bit this past week, however the general buzz within the Real Estate community is that momentum continues to grow. Be sure to check-in next week for a quick breakdown of 1st quarter, luxury market numbers in Carmel and Pebble Beach real estate.
That's all for this week! If gourmet food and wine isn't your thing, see below for other activities you can enjoy this weekend!
4/2 – Pilates Party in the Park, Lower Presidio Park, Monterey
4/2 – Planting and Live Music at the Ford Ord Monument
4/3 – The String Orchestra of Hidden Valley in Carmel Valley