From the desk of Nicole Truszkowski, your Weekly Luxury Market Report for Carmel and Pebble Beach Real Estate for the week of February 11th, 2016.
Inventory continues to rise for the luxury real estate market in Carmel & Pebble Beach as the golf fanatics emerge upon the Peninsula. Pebble Beach continues to shine with another super luxury estate hitting the market this past week, just in time for the AT&T Pro-Am tourist influx. See below for details.
Pebble Beach Real Estate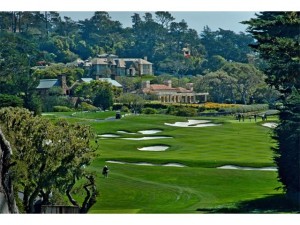 Six new luxury listings hit the market last week in Pebble Beach, including a beautiful home located on the 3rd hole of the Pebble Beach Golf Course. Situated on a 1.3-acre lot this 20 million dollar home is sure to cause a buzz amongst the tourists, and high-end buyers that are in town this week enjoying the AT&T golf event. This stunning estate boasts a separate guesthouse; and showcases VIEWS of Carmel Point, Point Lobos and the famous Pebble Beach links! Five homes in Pebble Beach went pending this past week with 3 of the 5 spending LESS than 10 days on the market. A home with sweeping ocean views in central Pebble Beach, with a price tag of 3.895 million was listed and went pending in 1 day. This home did spend some time on the market in 2015 when it was listed at 4.15 million; this estate is scheduled to close February 26th.
Lastly, 1 home closed escrow this past week; a property located in the Country Club West neighborhood near the Monterey Peninsula Country Club. This abode boasts panoramic white water ocean, and golf course views; listed for 6.695 million and selling in 1 day for 6.25 million.
Click on the link to search the most up-to-date information on available Pebble Beach homes for sale.
Carmel Real Estate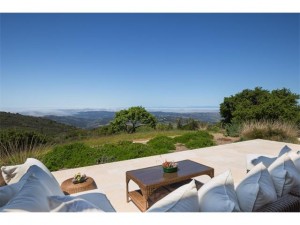 The luxury Carmel Real Estate market featured 7 new listings this past week; including a beautiful home located in the Santa Lucia Preserve; on Chamisal Ridge for 6.295 million. This estate showcases expansive views toward Stillwater Cove and the Santa Cruz mountains, with close proximity to the Hacienda and Ranch Club. Four homes went pending this past week, including a newly constructed single level home located in the coveted Yankee Point neighborhood; this home spent 5 days on the market and is scheduled to close in March. Another home located on Alta Ave in the Northwest Carmel neighborhood went pending sale in 3 days. This charming property showcased a main residence, and guest cottage; it was listed at 1.932 million and is scheduled to close the beginning of April. Finishing out the week were 4 luxury home sales.
Click here to search the latest available Carmel homes for sale.
Quick Recap: A nice bonus for us locals is the luxury real estate market gaining momentum; correctly priced homes are selling quickly. Our increased tourist activity this month encouraged higher levels of inventory. It will be interesting to see if momentum continues; considering the Bay area is showing shimmers of a slow down, with historic low inventory levels across the board.
That's all for this week! Be sure to check in in the next week to see if any big sales happen this weekend!! Stay tuned for next weeks blog, until then here's what's happening around town this weekend: