From the desk of Nicole Truszkowski, your Weekly Luxury Market Report for Carmel and Pebble Beach Real Estate for the week of February 4th, 2016.
As I mentioned in last weeks post, inventory tends to go up right before the famed AT&T Pro-Am comes to town and BOY has it ever. BOTH the Pebble Beach and Carmel luxury real estate markets saw a spike in new listings this past week with Pebble Beach seeing a flurry of high price-tagged homes. See below for details.
Pebble Beach Real Estate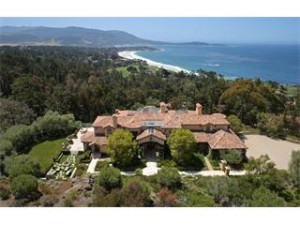 Eleven new luxury listings hit the market last week In Pebble Beach, 10 of these new listings are priced at 2 million and above, one such property; a spectacular Ocean View Mediterranean on Del Ciervo hit the market with a whooping price tag of 22 million. This estate spent time on the market in 2008 at a 30 million list price and then again in 2012 for 25 million. Looks like our local luxury sellers are hoping to take advantage of the influx or tourists, a.k.a. buyers that will be ascending on Pebble Beach next week. Two homes went pending this past week; a home on Laureles in the Pebble Beach lodge area with panoramic Ocean views was listed and went into contract in 1 day. List price is 3.25 million and is scheduled to close February 2nd. Finishing out the week were 2 sold homes. The English Country inspired estate that I mentioned in last week's blog, closed escrow, it was listed for 2.995 million and sold for 2.8 million.
Click on the link to search the most up-to-date information on available Pebble Beach homes for sale.
Carmel Real Estate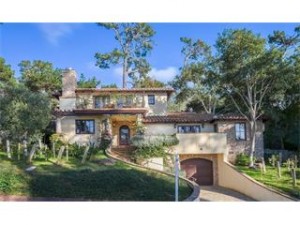 The luxury Carmel Real Estate market came out with a BANG of new listings, 11 in fact! A newly built Mediterranean style home on Dolores, with a double sized lot (8,000 SqFt); beautifully done with custom quality finishes and separate guest cottage, came onto the market with a list price of 3.395 million. Nine homes went pending with 7 of those 9 spending less than 30 days on the market. An authentic 1929 Carmel Cottage on Monte Verde with a 5,100 Sq.Ft. lot spent 10 DOM, is listed for 2.395 million, and is scheduled to close on March 14th. Lastly 5 homes closed escrow. The Eric Miller designed Carmel stone home on Scenic located directly across the street from the famed Carmel Beach, came onto the market back in September with a list price of 10.9 million sold this past week for 10.2 million.
Click here to search the latest available Carmel homes for sale.
It will be interesting to see how the activity level amongst the luxury real estate market will be affected by the flood of people expected to come into town to enjoy the week long events for the Pro-Am. Speaking of the Pro-Am, for a full list of activities click on the link.
That's all for this week! Be sure to check in in the next few weeks to see how everything turns out!! Stay tuned for next weeks blog, until then here's what's happening around town this weekend: