From the desk of Nicole Truszkowski, you're Weekly Luxury Market Report for Carmel and Pebble Beach Real Estate for the week of June 24th, 2015.
Well, it's official with the summer solstice this past Sunday, we are officially in Summer and the Carmel Real Estate Market got the memo! Camel saw a flurry of activity last week with multiple new listings, pendings and solds and Pebble Beach continues to chug at it's normal pace but all things considered, I would say we're definitely in our busy summer season. See below for more details.
Pebble Beach Real Estate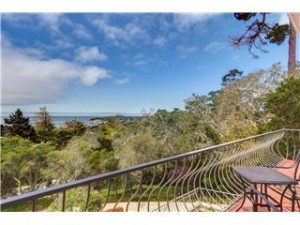 The Pebble Beach luxury real estate market featured 6 new listings this week, including a beautiful Ocean view estate on Palmero. This home was last on the market in 2014 with an original list price of 4.9 million and then expired in November at a list price of 4.65 million, which is the price it is listed at now with a different broker. Hopefully this time, with the market definitely favoring sellers, the sellers will see an offer or two and get into contract.
There were no new luxury real estate sales this week and only 1 sold which was a remodeled home in the country club east neighborhood. This home was originally listed at 1.475 million, spent 85 days on the market and sold for 1,357,500.
Click on the link to search the most up-to-date information on available Pebble Beach homes for sale.
Carmel Real Estate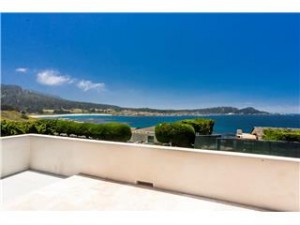 The Carmel luxury real estate market continues to blaze with activity with 15 new listings hitting the market this past week. A gorgeous home located on Pradera Road in the Carmel Meadows neighborhood, hit the market at a 4.395 million price tag; this home is beautifully remodeled and showcases panoramic Ocean views. What's amazing is that this home last sold in 2013 for 2 million but if you saw the transformation of what this house last looked like and what it looks like now… well you'd see why the list price jumped up almost 2.4 million.
9 Carmel homes went pending this past week, including a private hilltop estate just minutes east of Carmel-by-the-Sea off of Carmel Valley Road. This home sits on 27 peaceful acres with beautiful valley views and a list price of 6.595 million, scheduled to close July 24th. Rounding out the week were 5 closed escrows. A home on Carmelo & 12th that spent 250 days on the market finally closed at a 24% price cut from the original price tag. As I've been saying, due to low inventory, those eager buyers are now noticing homes that have spent time longer than average on the market!
Click here to search the latest available Carmel homes for sale.
Quick Recap:
This past week we saw a wave of new listings hitting the market in both Carmel and Pebble Beach. Sellers are getting the message that now is the time to sell! This is just the beginning of our busy season and with buyers circling around the peninsula like vultures, waiting for that chance to pounce and own a piece of our beautiful area, we're going to start seeing more multiple offers, pending and closings!
That's all for this week, stay tuned for next week's luxury report, until then here's what's happening around town:
1. Monterey Baconfest at the Monterey County Fairgrounds
2. Author Series: Claire Fullerton at the Pacific Grove Museum of Natural History
3. Seventh & Dolores Presents: Midsummer Night's Dream and Sounds Music Experience