From the desk of Nicole Truszkowski, you're Weekly Luxury Market Report for Carmel and Pebble Beach Real Estate for the week of July 15th, 2015.
Car enthusiasts start your engines; we are 16 days away from the world famous Concours D'Elegance car show week! Festivities kick off August 3, 2015 with the Pebble Beach Motoring Classic, and end Sunday August 16, on the fairways at Pebble Beach golf course, showcasing the luxurious grand finale "Concours D'Elegance." Hot off the press, the Portola Hotel in Monterey, will be hosting a 65 Million dollar car collection known as the Pinnacle Portfolio. This collection is comprised of some of the most famous racers of the 1950s and 1960s, along with late model supercars. If you're in the area, you should check it out. Click on this link to view the article in detail.
Carmel real estate did not WIN the race this week in new luxury listing inventory, however continues to run pretty smooth with pending and closed sales. Pebble Beach crossed the finish line this week with some strong luxury real estate activity on all fronts. See below for details.
Pebble Beach Real Estate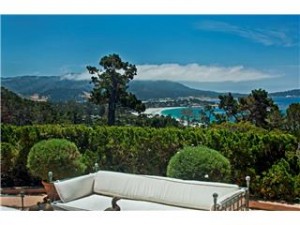 3 luxury listings hit the market in Pebble Beach this past week. A notable mention is a grand Mediterranean estate situated on Crespi, showcasing sweeping ocean views it crashed on the market at 9.2 million. This property was last sold in 2003 for 4.8 million. Both Sotheby's and Coldwell Banker are representing the sale of this home. Perhaps the sellers felt they needed twice the exposure to get this home sold!
There were 6 luxury homes that went pending sale in Pebble Beach this week, including a home located on Portola Rd that has been on and off the market since 2011 (557 days on market), in contract and fell out of contract 3 times. When it was originally listed in 2011 the price was 6.495 million and since then has seen multiple price reductions. This estate was currently listed at 4,888,888 million when it entered into contract this past week.  The poor seller has been through the ringer on this home. It really is a nice home, and in a good location, the primary reason the home did not sell is because it was considered too big by many for a second home at over 10,000 SF. Even my Texan clients thought is was to big; you have to love that fact!
6 Pebble Beach Luxury Real Estate homes closed escrow this past week, including one of the Spanish Bay condominiums I mentioned in one of last months blog post. It was listed and sold for 3.595 million and spent 9 days on market.
Click on the link to search the most up-to-date information on available Pebble Beach homes for sale.
Carmel Real Estate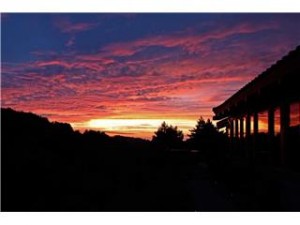 The Carmel luxury real estate market featured 5 new listings this past week. One of note is a 36-acre sanctuary located down the coast on highway 1 just minutes south of Carmel. This coastal retreat features a yoga studio, a cottage, a cabin, orchards, beautiful grounds, hiking trails and of course, spectacular 360 views. This home was listed in 2008 with a price tag of 3.880 million but it did not sell and it is now listed for 3.5 million.
11 Carmel homes went pending this past week, including a beautiful brand new construction home that was listed for 3.15 million, it is located on the southeast corner of 13th and San Carlos, it went pending sale in 3 days, and is scheduled to close July 24th.  In past blog posts I predicted this home would sell in less than a week. It is RARE to find high quality new construction in Carmel by the Sea.
Carmel had 8 homes close escrow this past week, one of which is an abode that sat on the market for 284 days. This home was listed for 4.25 million when it entered into contract and finally sold for 4 million. This home sat on the market forever because it was dated, and located on one of Carmel's busiest corners "Ocean & San Antonio," tourist central near the beach!
Click here to search the latest available Carmel homes for sale.
Quick Recap:
As we rev up for car week we will see a huge influx of wealthy tourist from global destinations around the world. Next to some of the highest car auction sale prices we will also see a large influx of luxury real estate transactions go into contract. Stay tuned for next weeks update, until then here's what's going on around town this weekend:
1. 7/16 – 7/19 – California Rodeo Salinas @ the Salinas Sports Complex
2. 7/16 – 7/19 – FIM Superbike World Championship @ Mazda Raceway Laguna Seca
3. 7/18 – 8/1 – 78th Annual Carmel Bach Festival @ Sunset Center
4. 7/18 – Race Night on Cannery Row