From the desk of Nicole Truszkowski, your Weekly Luxury Market Report for Carmel and Pebble Beach Real Estate for the week of August 13th, 2015.
It's finally here we are in the midst of wild car week, with spectacular cars at every street corner and stop light. Traffic jams, interesting people watching, and a line up of car events and social outings for everyone. Auctioneers are pounding their gavels, and the who's who in the car world can be found setting new world records on car sales. For all things Pebble Beach Concours d'Elegance click on this link and don't forget to call your favorite Sotheby's agent (me) to arrange some luxury home tours or stop by and visit me at the RM Sotheby's Auction at the Portola Plaza, this is a "CAN'T MISS" for you car collecting aficionados. As far as luxury real estate goes, BOTH Carmel and Pebble rev'd up their engines to compete for 1st place in new listings. See below for full details.
Pebble Beach Real Estate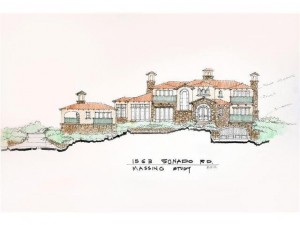 6 new luxury Pebble Beach listings hit the market this week, including a new home construction opportunity on Sonado. This lot comes with 50+ non-deed restricted water credits and an approved set of building plans. For 2.6 million you have the chance to build a dream home with panoramic views of Stillwater Cove and Point Lobos. This home last sold in July of 2013 for 1.75 million, at the time of that sale, no building plans were included. Perhaps the new owner drew up these plans and then decided not to go through with it for whatever reason, now some lucky buyer can cash in on that opportunity.
4 homes went pending this past week, including a home on Sombria that overlooks the 3rd hole of the exclusive Cypress Point Club and features Ocean Views. With a price tag of 9.995 million, this home spent 139 days on the market and is scheduled to close the beginning of October. Closing out the week were 2 closed home sales.
Click on the link to search the most up-to-date information on available Pebble Beach homes for sale.
Carmel Real Estate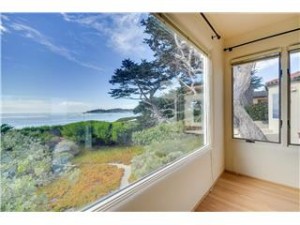 The Carmel luxury real estate market continues to sizzle with activity, 10 luxury listings hit the market this past week! Two homes on Scenic drive graced the market this week, of note is a 12.9 million dollar estate located a few steps to the iconic white sands of Carmel beach. Enjoy the sights and sounds of crashing white water surf in the privacy of your own home. The last recorded sale for this home in 2005 was for 8.3 million, a mere 4.6 million increase over 10 years. 10 homes went pending this past week and 10 homes closed escrow in Carmel. A notable sale included a hilltop estate near Carmel Valley Road that sold for 5.947 million and was only on the market for 87 days.
Click here to search the latest available Carmel homes for sale.
Stay tuned for next week's post to see if this week yielded some exciting sales and how many homes go into contract. Cheers to beautiful weather this weekend, good times and money left in your pocket after you head home. Below is the COMPLETE list of all Automotive Events going on around the Monterey Peninsula this weekend.