From the desk of Nicole Truszkowski, your Weekly Luxury Market Report for Carmel and Pebble Beach Real Estate for the week of August 5th, 2015.
Gears are shifting and engines are revving, as exciting and FUN car week events are about to begin! The energy around town is contagious, and the real estate community is preparing itself for the arrival of global trotters and luxury consumers. Get the inside scoop from Sotheby's Art & Home Magazine about the Pebble Beach Concours d'Elegance. Thinking about adding to your car collection how about a 1955 Mercedes-Benz 300 SL Gullwing or Bugatti Veyron, a pair of which are being auctioned! Learn all about it and click this link!
Pebble Beach Real Estate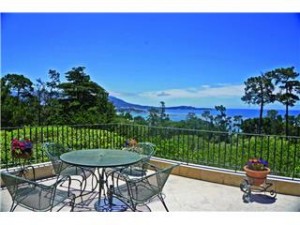 3 new luxury listings hit the market in Pebble Beach this past week, including a Mediterranean Revival located on Crespi Lane with a mere list price of 8.5 million. Perfectly situated on a 2.3-acre parcel, and showcasing panoramic ocean views. Blasting on and off the market since 2012 with an original price tag of 12.5 million the 4 million new price reduction should create a potential feeding frenzy! Sellers are most likely hoping to capitalize on the influx of tourists during crazy car week!
3 homes went pending this week, including a home in the Country Club West neighborhood that went into contract after 3 days on the market. Situated on the 4th hole of the MPCC Golf Course and listed for 2.999 million; the home is scheduled to close at the end of this month. I wouldn't be surprised if the sellers got very close to asking price, check our up coming blog post for all the details of this sale. Rounding out the week was 1 luxury Pebble Beach home sale.
Click on the link to search the most up-to-date information on available Pebble Beach homes for sale.
Carmel Real Estate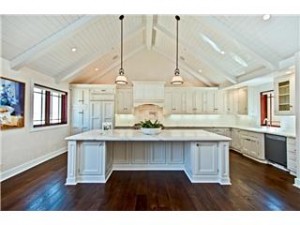 Alicia Keys sings "Girl on Fire" she needs to change the lyrics to "Carmel on Fire." The Carmel luxury real estate market continues to rock! Another 12 new listings hit the market, particularity notable is a brand-new 2-unit residence located on San Carlos right in the heart of Carmel-by-the-Sea offered at 4.9 million. Showcasing luxurious finishes throughout, this building offers a rare chance to live in one unit and rent out the other for mega bucks! 6 homes went pending this past week most notable were 2 ocean view properties in Carmel Highlands, one for 6.4 and another for 3.6 million. Carmel Highlands has seen some great sales this year! Carmel gets bragging rights with 11 closed sales this past week the popular Valley Greens circle enjoyed a record sale at 2.3 million for a lovey contemporary home with great golf course views.
Click here to search the latest available Carmel homes for sale.
That's all for now, stay tuned for next weeks post during the thick of Car Week, until then here are a few things happening this week around town.
1. 8/6 – 8/30 – Buddy, Elvis and the Gang at the Golden Bough Theater
2. 8/7 – Free Tour – Asilomar Dunes & Coast Trail Hike
3. 8/8 – "Chef's Go Organic" series @ Earthbound Farms with Ted Walter of Passionfish