From the desk of Nicole Truszkowski, your Weekly Luxury Market Report for Carmel and Pebble Beach Real Estate for the week of July 30th, 2015.
VROOM, VROOM, engines are revving up for BOTH the big car show and our most active real estate week on the Monterey Peninsula! Sellers are gearing up for increased buyer traffic, and global visitors are dreaming about owning a home in Pebble Beach or Carmel by the Sea. 15 new listings hit the market in Carmel and Pebble Beach; sellers are hoping to catch car fever enthusiast's attention. See below for more details.
Pebble Beach Real Estate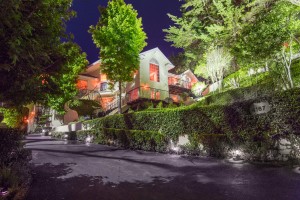 7 luxury listings hit the market in Pebble Beach this past week, including my new listing at 4167 Sunset Lane. This unique custom estate is perched upon a hilltop with ocean views, it has been recently remodeled and showcases luxury finishes throughout. Boasting amazing grounds with magical gardens that light up at night. 3 master suites plus a private quest suite quarters, offers a fantastic primary residence or second home get away opportunity at an affordable luxury price of $1,875,739. For a private showing please contact me or click on this link for more information. 2 luxury Pebble Beach homes went pending last week and 3 homes closed escrow.
Click on the link to search the most up-to-date information on available Pebble Beach homes for sale.
Carmel Real Estate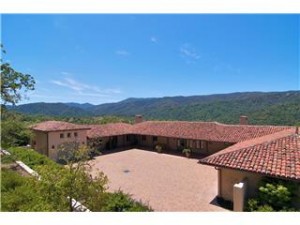 The Carmel luxury real estate market featured 8 new listings this past week. A private Mediterranean estate located in the coveted Santa Lucia Preserve, came on to the market this week showcasing a 7.95 million price tag. This home features over 8000 SF of living space with endless valley views, indoor/outdoor living, a pool, separate caretakers house and guest quarters. This home was off and on the market from 2004 – 2007 with an original price tag of 12.5 million. It appears the sellers are now motivated or shall we say REALISTIC! A 4.55 million dollar price adjustment is a bargain for the new owner!
11 Carmel homes went pending this past week, including a property I highlighted in May in the weekly blog. I predicted 5125 Paseo Venadis; located in Jack's Peak would sell this time around, when it hit the market at 4.45 million. Finally it captured the heart of a luxury homebuyer, no big surprise with its panoramic ocean views and contemporary design. Check up coming blog post for final sale price, scheduled to close Sept. 23rd.
Rounding out the week were 15 luxury Carmel home sales, including a townhouse I sold in Carmel Valley Ranch for 1.35 million, it was on the market for 32 days, then suddenly had multiple offers, selling slightly above list price.
Click here to search the latest available Carmel homes for sale.
Quick Recap:
SEXY cars and LUXURY homes are a big deal on the Monterey Peninsula. Just a daydreamer or lookey Lou? No worries, fun for all can be found during Concours d'Elegance week, click here for a full calendar of events. That's all for this week, here's what's going on around town this weekend.
1. 7/30 -8/1 – Carmel Bach Festival
2. 7/31 – Jonah & the Whalewatchers @ the Carmel Plaza
3. 8/1-8/2 – 48th Annual Monterey Scottish Games & Celtic Festival
4. 8/1 – 9/6 – Evenings by the Bay @ the Monterey Bay Aquarium
Interested in a little light reading of some of Sotheby's International Realty's most luxury significant sales in 2015, click here.