From the desk of Nicole Truszkowski, you're Weekly Luxury Market Report for Carmel and Pebble Beach Real Estate for the week of June 17th, 2015.
Most top agents will tell you the pulse of the market is buzzing on the Monterey Peninsula. Personally I experienced a flurry of real estate activity last week. I wrote 4 offers representing buyers, closed a $5.6 million sale in Carmel, and put a Carmel Valley condo into escrow for $1.35 million. Carmel luxury real estate continues to dominate the market, however, the million-dollar price range showed a burst of activity. Pebble Beach maintained it's pace of activity with 5 homes going into escrow, the same number as last week. The 8 week count down to the Concours d' Elegance in Pebble Beach begins, as many home sellers rush to get there home ready for the explosion of global visitors to merge upon our region.
Pebble Beach Real Estate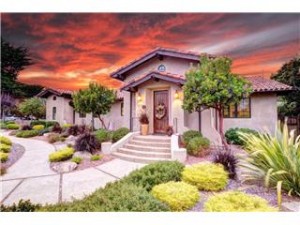 The Pebble Beach luxury real estate market featured 3 new listings this week, including a gorgeous Eric Miller designed home in the Country Club West neighborhood. Located next to the 18 hole of the MPCC Shore golf course, this home showcases a craftsman cottage exterior with lovely architectural design elements, and is being offered at 2.65 million. 4 years ago this home sold for 1.2 million dollars, quite a jump in value, almost double!
There were 5 new escrows in Pebble Beach this week, including the Spanish Bay condo that was just listed last week. This condo went PS in 9 days and was listed at 3.595 million. Spanish Bay condos have not seen this much activity since the last sale in 1998 for 1.6 million. 3 homes closed escrow last week none priced in the luxury range.
Click on the link to search the most up-to-date information on available Pebble Beach homes for sale.
Carmel Real Estate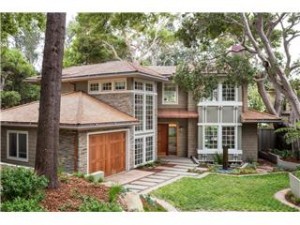 The Carmel luxury real estate market is still dominating with 12 new listings hitting the market this past week. A fantastic home situated on one of Carmel's best-kept secret streets "Carmelo & 4th" went live at 3.9 million. A charming abode that boasts views of Stillwater Cove and Pebble Beach golf course. Strange this home sold in May of 2014 for 2 million, sellers are really pushing the market with a 1.9 million dollar price jump. Even with the upgrades it will be hard to support this price point with only 2168 SF of living space. Perhaps the sellers are leaning too heavily on the views, location and seller's market?
There were 3 new escrows last week in Carmel all in the 1 million less category. It's becoming more rare to find properties within the Carmel School District that are under a million, so it makes sense they sell fast. What is frustrating for some Carmel sellers is homes that stay on the market longer than anticipated, the reason they don't sell most of the time is the price point doesn't match location & amenities of the home. In Carmel we had 9 closed sales, including the home on Casanova & 7th that went PS in 18 days. It was listed for 3.95 million and sold for 3.8 million. They priced this home right at the sweet spot and someone bit right away. If your not getting bites you need to re-evaluate your price based on the correct comparable sales, meaning homes within a mile range of your house and with similar amenities and size.
Click here to search the latest available Carmel homes for sale.
Quick Recap:
As proven evident this week, luxury real estate is still in high demand in Pebble Beach and Carmel. Correctly priced luxury estates are selling quickly, while overpriced listing continue to drag on the market. Buyers who can't afford the luxury market are chomping at the bit to find lower priced homes. The hard pill to swallow is the condition of these homes, small SF, and major face lifting required to meet living expectations. I've said it before and I'll say it again, if you've been thinking about selling your home, NOW is the time to do it. Inventory is low and there ARE buyers out there, find the right Realtor with effective marketing strategies, price your home right and BAM you'll have an offer, maybe two! If your not willing to listen to your Realtors advice and you choose to ignore the REAL market value then don't bother trying to sell your home. Note that extremely savvy buyers drive our market, they know home values better than most sellers, and they will ignore over priced listings even in a HOT market.
Happy Father's day to all our Dad's out there here are some fun activities to indulge in and around the Monterey Peninsula.
1. 6/20 – Carmel Valley Art & Wine Celebration in Carmel Valley Village
2. 6/20 – Carmel Heritage Society's House & Garden Tour in Carmel
3. 6/21 – Father's Day Events & Brunches around the Monterey Peninsula
4. 6/21 – Run in the Name of Love 5K & 2K, Carmel