From the desk of Nicole Truskowski, your Weekly Luxury Market Report for Carmel and Pebble Beach Real Estate for the week of May 7th, 2015.
Pebble Beach luxury real estate activity continues to chug along while Carmel is heating up! Seven of the eight new escrows from last week spent less than 30 days on the market. Proving once again that with a strategic marketing plan and accurate list price, results equals low number of days on the market. See below for the full details.
 Pebble Beach Real Estate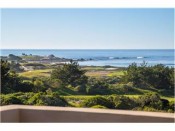 The Pebble Beach Real Estate market picked up from last week…just a little with three new active listings. Worthy of note is an Ocean view home that overlooks the links of Spanish Bay golf course. Located on the famed 17 mile drive, this 3 bedroom, 2.5 bathroom abode, boasts 3,150 SqFt of living space, and is listed for 3.675 million. Thirteen years ago this home sold for 2.1 million dollars. There was only one new escrow in Pebble Beach last week it was for a property listed at 1.375 million on Bird Rock, this home went pending sale after only 9 days on the market.  This lovely property showcased 3,034 SqFt of living space and is scheduled to close June 12, 2015. Four Pebble Beach homes sold last week including a contemporary 4 bedroom, 5.5 bathroom home with unobstructed Ocean views. This home, on the market for 84 days, listed at 6.2 million and sold for 5.325 million, almost 1 million below the original asking price!
Click on the link to search the most up-to-date information on available Pebble Beach homes for sale.
Carmel Real Estate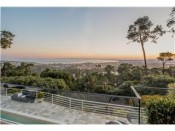 Carmel's Real Estate market remains steady, bordering on HOT, with nine new listings going live last week.  Back on the market is a stunning contemporary estate situated in Jack's Peak and showcasing panoramic views of the Monterey Bay from every room.  The new list price of $4.45 million should spur a lot of showing activity.  Fourteen years ago this same home was purchased for 3.5 million dollars.  My personal opinion is that this home is a true gem and great buy in a very private setting with impressive ocean views. Carmel boasted eight pending sales last week, where all but one spent less than 30 days on the market! Casanova & 7th, a property we featured a few weeks back, is now under contract with only 18 active days on the market. Listed at 3.95 million it is scheduled to close June 6th.  Twelve Carmel homes closed escrow last week with the highest selling for $2.34 million, only 10K below asking price, and this home listed and sold on the SAME DAY.
Click here to search the latest available Carmel homes for sale.
Quick Recap:
Pebble Beach and Carmel real estate sales continue to be active, with the ebb and flow of sales favoring Carmel at the moment.  Spring selling season continues to be a strong sellers market, thus a great time to list if you are thinking about selling your home.  If you'd like to capitalize on this market and are interested in a free market analysis of your property, please don't hesitate to contact me.
On a special note to all the Mother's out there, Happy Mother's Day. If you're looking for fun ways to celebrate or just want to try something new, check out some of the fun events happening around town this weekend. Stay tuned for next week's luxury market update.
1. 5/8/15 – Spring Fling at the Museum of Monterey
2. 5/9/15 – Herb Alpert & Lani Hall Show and Annual Gala Event at the Sunset Center
3. 5/9/15 – Vintage Chardonnay Tasting at Jullian Winnery
4. 5/10/15 – Mother's Day – still wondering where to take Mom for Brunch, check out the Best Mother's Day Brunches in               Monterey County