From the desk of Nicole Truszkowski, your Weekly Luxury Market Report for Carmel and Pebble Beach Real Estate for the week of March 3rd, 2016.
All around activity for Pebble Beach and Carmel luxury real estate continues to remain stable and strong. Over this past two weeks, homes that were priced correctly are selling in a heartbeat. I can never stress enough price your home right from the beginning, and you will see offers!! See the market details below.
 Pebble Beach Real Estate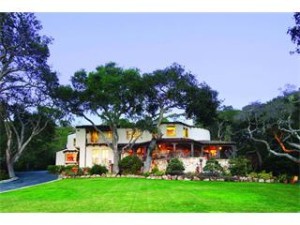 Nine new listings hit the market in the past 2 weeks, including a 5.9 million Ocean View estate on Riata. This classic MJ Murphy home sits on 1.7 acres and last sold in 2011 for 4.5 million. This property did spend some time on the market in the fall of 2012, and at the time was listed for 4.75 million. It appears no major improvements have been completed since the last listing period. The sellers are capitalizing on recent market momentum, and the low inventory levels, with a 1+ million rise in list price. There are currently 22 homes on the market in Pebble Beach listed at 5+ million. In the last year, 11 homes in this price range have sold with an average days on market being 233.
Seven homes went pending, including the home I spoke about in the beginning of January on Padre; this home bounced on & off the market in 2015. Listed at 4.35 million this home is scheduled to close on April 1st. We also saw 4 homes go pending that spent 10 or less days on the market; a Spanish Bay condominium listed for 3.7 million, spent 6 days on the market and is scheduled to close escrow on March 28th. Lastly there were 4 Pebble Beach homes that sold in the past 2 weeks, including a home on Laureles that was sold for 3.25 million in one day! Lucky sellers.
Click on the link to search the most up-to-date information on available Pebble Beach homes for sale.
Carmel Real Estate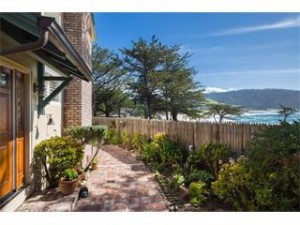 The luxury Carmel Real Estate market featured 12 new listings these past 2 weeks; including a home in the Carmel Point neighborhood on Isabella Street. This rare estate offered at 4.495 million has not been on the market in 35 years, it features panoramic views of Carmel River Beach, and Point Lobos. 6 homes went pending; an Ocean View home on San Antonio & 4th with coastal access to Carmel Beach. Listed for 3.75 million this home was only active in MLS for 35 days before it went pending sale, it is scheduled to close escrow March 22nd. Lastly there were 7 homes that closed escrow this past week. A home on Santa Fe & 8th, spent 7 days on the market, was listed for 1.095 million, and sold for 1.2 million. My guess is this home most likely received multiple offers which drove up the sale price. We also saw a home on Monte Verde and 9th , sell in 12 days for 2.35 million.
Click here to search the latest available Carmel homes for sale.