From the desk of Nicole Truszkowski, your Weekly Luxury Market Report for Carmel and Pebble Beach Real Estate for the week of August 27th, 2015.
The luxury real estate market in BOTH Carmel & Pebble Beach saw a dip in activity this past week with very few new listings, pendings and solds across the board. Perhaps buyers and tourists alike went back to their respective homes after the busy Car Week to take a moment to reflect on living in our beautiful community and are considering making offers on some of the properties they toured. I still believe that some big deals are brewing and we will see significant properties go into escrow in the coming weeks. Personally, I have not stopped; I've been out most days from morning to evening showing luxury buyers around our beautiful peninsula. Another reason for the lull in real estate activity could be that school has officially started for most students on the Monterey Peninsula, which is keeping buyers preoccupied who have children. For all the details from last week see below.
Pebble Beach Real Estate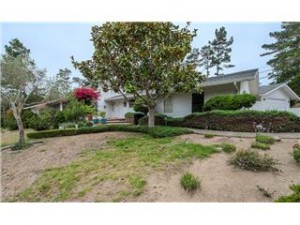 Pebble Beach showcased 2 new luxury listings this past week. A spacious home in central Pebble Beach on a half acre sprung onto the market at a 1.695 million price tag. This abode last sold in 2008 for 1.33 million after being on the market for 448 days. My guess is the current sellers are hoping to cash in on the sellers market and low inventory, a much better market than in 2008.
3 luxury homes went pending sale including a home on Sunridge Rd that only spent 13 days on the market with a list price of 1.55 million and is scheduled to close in October. Lastly, just like last week there were no luxury sales this past week. Again, I don't believe there is any cause for alarm, I am certain that deals are being made; we're just not seeing the results quite yet.
Click on the link to search the most up-to-date information on available Pebble Beach homes for sale.
Carmel Real Estate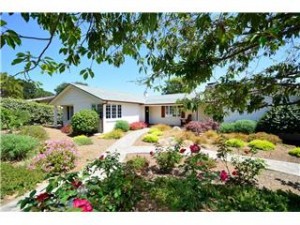 Like Pebble Beach, Carmel showcased 2 new listings this past week, including a Comstock Post Adobe with high-end finishes that graced the market with a 3.199 million price tag. Located on Carmelo and 17th, this home is just steps to Carmel River Beach and sits on a 12000 sqft lot, which is large for Carmel standards, last sold in 2013 for 2 million. The home has had a major transformation since 2013, however, I am not sure it justifies a 1.2 million dollar increase in value? It will be interesting to see how long this home takes to sell and for what price, stay tuned! I would also like to take a moment to discuss my new listing, the quintessential Carmel retreat in the High Meadow community that hit the market this week. 2 bedrooms, 2 bathrooms, private courtyard and decks, spacious floorplan with an abundance of natural light makes for elegant townhouse living. If you or someone you know might be looking for the perfect Carmel pied-a-terre please contact me to schedule a showing.
8 homes went pending this past week, including a tear down home that faces Scenic Road, just across the street from the ocean! For 7.85 million, this unique property includes 3 parcels and plans for a magnificent 6300 Sqft, 4 bedroom/5.5 bathroom home plus guesthouse. Some lucky buyer capitalized on this exceptional opportunity to own a generous piece of prime Carmel real estate. Only 1 luxury home sold in Carmel, an Italian Mediterranean Villa in the High Meadow neighborhood that sold for 1.895 million after spending 173 days on the market and was originally listed for 2.1 million.
Click here to search the latest available Carmel homes for sale.
Stay tuned for next weeks blog, until then here's what's going on around town:
1. 8/27 – 8/30 – PacRep presents Buddy, Elvis & the Guys! Tribute Concert at Golden Bough Theater
2. 8/28 – The last of the Carmel Plaza Live Music Series featuring the Money Band
3. 8/30 – Grand Finale of the Big Sur International Short Film Series at Henry Miller Library